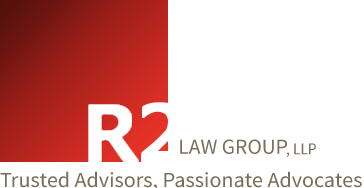 Business Transactions
Chasm or pillar of strength?
Keeping you on solid ground.
In negotiations, business transactions, and advisory roles, we strive to find win/win solutions. We do not view negotiations as a zero sum game. We focus on making deals, not wrecking deals.
We are proud to service all types of small and mid-market privately held business entities. Whether we are advising our clients regarding day-to-day issues impacting operations, corporate maintenance, or competition, or representing a new or long-term client in a transaction, we view ourselves as our clients' trusted adviser and strategic partner.
Some clients utilize us as quasi outside general counsel, seeking day-to-day advice regarding deals, opportunities, and negotiation strategy involving relationships and arrangements with employees, vendors, customers, manufacturers, distributors, investors, partners, creditors, joint ventures, licensors, licensees, shareholders, and third parties.
The Devil's in the details.
—Anonymous
Other clients retain us for specific transactions, whether the need flows from taking advantage of a certain opportunity (e.g., documenting a significant transaction or selling some or all of their company) or a certain threat (e.g., protecting trade secrets, acquiring a competitor, or buying out a partner).
In all cases, we know our role and strive to deliver effective and efficient advice and services.
Business Transaction Client Services: 
Our business clients compete in a wide variety of industries. We effectively and efficiently assist our clients in a wide variety of transactions, which include:
Agency Agreements
Buy-Sell Agreements
Commission Plans
Confidentiality and Non-Disclosure Agreements
Corporate Maintenance
Creditor's Rights and Remedies
Dealer Agreements
Distribution Agreements
Drafting a Variety of Business Contracts
Entity Formation (Corporations, LLC's, LLP's, etc.)
Executive and Incentive Compensation
Finder's Fee Agreements
Governance
Independent Sales Representative Agreements
Investment Funding Agreements
Lease Reviews
Licensing Agreements
Management Agreements
Non-Circumvent Agreements
Non-Competition Agreements
OEM Supply Agreements
Operating Agreements
Phantom Stock Agreements
Pledge Agreements
Promissory Notes
Redemption
Security Agreements
Shareholder Agreements
Succession Planning
Supply Agreements
Virtual Partnering
Voting Trusts