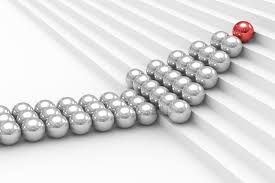 R2 Law Group, LLP, is pleased to announce that partners Ira Rosenblatt and Adam Soibelman were each named Southern California "Super Lawyers" for 2015. Ira Rosenblatt has earned this honorable distinction each year since 2004, the first year Super Lawyers recognized lawyers in California. Adam Soibelman has been named a Super Lawyer each year since 2005.
"It is always an honor when your colleagues consider you worthy of a professional distinction such as Super Lawyers" said Ira Rosenblatt, Founder + Managing Partner at R2 Law Group, LLP. Adam Soibelman, Partner, added "[I]'m thankful my peers chose to recognize me for this prestigious designation."
The selection process is peer centric, with lawyers recognizing and voting for colleagues they have personally observed in action. Super Lawyers, a part of Thomson Reuters, states that its selection process is a confluence of independent research, peer nominations, peer evaluations, and a US Patented selection process.
Only five percent of the lawyers in the state are selected as Super Lawyers. For more on the Super Lawyer selection process, click here: http://www.superlawyers.com/about/selection_process.html
Congratulations, Ira and Adam!